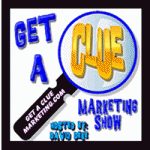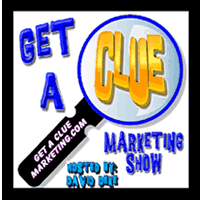 The Get A Clue Marketing Team, is NOW on the look out for knowledgeable experts & special guest, who would like extra publicity. Our focus, is to help people get back on their feet, by giving them steps towards business ownership, marketing and leadership. You can contribute by offering, your knowledge and expertise!
 (Due To Schedule & Time Constraints, Our Online Interviews Are Temporary Discontinued. However, we still would like to promote your expertize and will create a custom video for our Exclusive VIP Section. See Details Below.)
If you would like to be on the show, email your bio and if you qualify, Click Here!
Here's How It Would Work
You Can Send Us A 5-10 Minute Video Link


Who – What Where – How

How To DIY Training

Industry Related Video
Or We Can Pull A Video From Your Channel

Once we approve your video, we will download it to our server and customize it, with a quick introduction
of who you are and what you have done and what you are about to talk about! It's easy to do and hands free for you.
The benefits:
More Exposure For You And Your Brand!

More Traffic To Your Website!

More Mutual Connection With Unique Visitors!

More Authoritative Creditability!

More Tweets,Likes,Followers & Connections.
We hope you take advantage of this opportunity and you can think about it as a "Guest Blog Post" With Big Potential!