What Makes A Successful Product Launch?
|

Ever wanted to know how to do a Product Launch?
Fac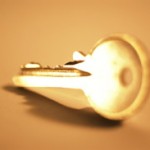 ts & Stats:  80% Of Products Fail…Myth or Real?
150 products bought a month – less 3% made under $51 Million In a Year…
But there's plenty of opportunity. 
Ask Me: Why Do Product Launches Fail?
1) Lack Of Resources
2) Lack Of Cashflow
3) Lack Time
4) Bad Press & Bad Reviews
Book-market: http://getaclueaclassroom.com
Tip Of The Week: What To Do?
Layout Every step. Creation To The Shelf – Marketing, Packaging, Supply Chain, All Mapped Out.
Whiteboard – Composite Workbook – Powerpoint
Share-It Forward: Jeff Walker Product Launch Top Producer Expert.
Now You Have a Clue on What To Do!
Thanks For Watching!
#productstartup #productlaunch #marketingproduct