How To Find An Opportunity And SELL It!
|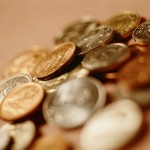 Finding is not really hard, because there is need all around us. People are searching for jobs, people are drowning in debt, and losing their homes. Do you have something that will stop the pain? There's your product or service! It's the basics of marketing, seeing a NEED and fulfilling it.
It could be a product or service or advice, people need to hear how to get out of their problems. This how the "Take Action Series" was birthed. I hate seeing people struggle, because I've been there in the trenches literally! You can read about my dire straits story here.
The Get A Clue Team Wants You To Take Action And Make It Happen!
Watch This Video And See If You Could Do It!