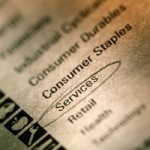 If you are interested, in becoming a sponsor for the GET A CLUE MARKETING Show – We've Got Great News!
Now, we offer HUGE savings on sponsorship! You'll want to check out 125×125 Side Banner Ads that offer More Traffic & Exposure!  After all, isn't that what all small businesses and non-profits want…Exposure?
If you do not have a promotional videos for your business on your website, than you need to have some produced. We can help by going here: Shoe String Budget Videos Level 3!
Other questions we may ask are:
What type of Business? Product? Service?
 Artwork Logo Or Links?
 Do You Have The Spots? (no longer :15)
Or Do You Have A 30 or 60 Second Script For A "SOLO" Ad?
Would you like Newsletter Space Too?
Contact Us – Our Team Will Assist You.
Our Traffic And Demographics are made up of small business, entrepreneurs, business owners, marketing managers, sales, advertising specialists, the unemployed,  the underemployed, single moms, veterans, pastors and anyone who wants to learn how to market online and offline.